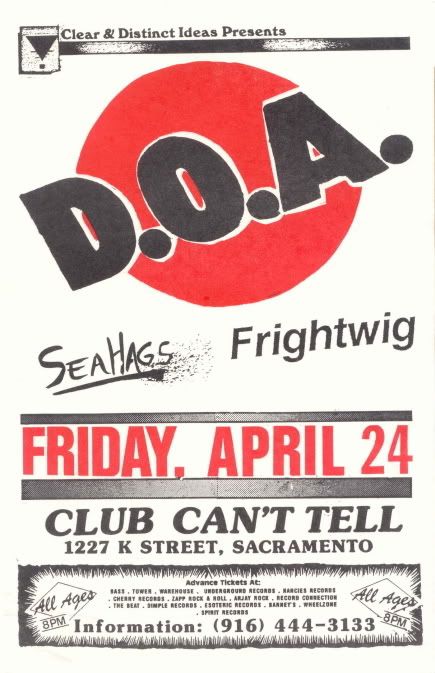 APRIL 24, 1987:
D.O.A., Frightwig, Sea Hags
at Club Can't Tell, Sacramento.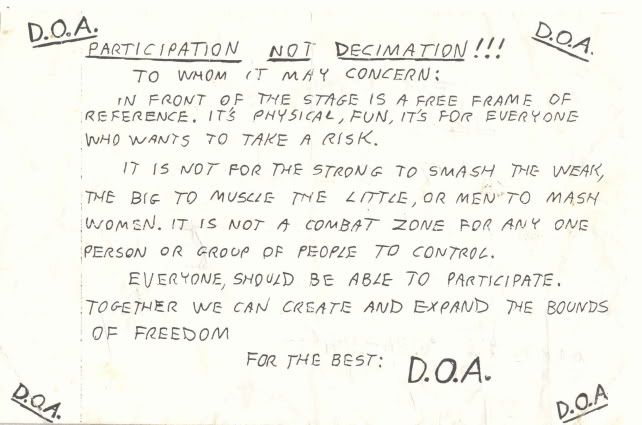 Handout that D.OA. used to give out at shows about the increase in violence at shows.


PARTICIPATION NOT DECIMATION!!!



To whom it may concern:

In front of the the stage is a free frame of reference. It's physical, fun, it's for everyone who wants to take a risk.

It is not for the strong to smash the weak, the big to muscle the little, or men to mash women. It is not a combat zone for any one person or group of people to control.

Everyone, should be able to participate. Together we can create and expand the bounds of freedon.

For the best: D.O.A.